Solid values and morals serve as the foundation for the quality of life evident in this family-centered community.
– Our Mission –
To promote the quality of life that small towns are famous for. Neighbors helping neighbors, where we welcome new friends and treasure old friends and everyone is a valued part of the community.
– Where It All Started –
A bustling railroad town in the 1800s
Scribner, Nebraska began in 1870 as an English and German community founded by John Blair. In the beginning, it was a bustling railroad town full of activity and commerce. Though there were only 50 residents by 1874, the word was soon out about this best-kept secret and the population grew to 1100 by 1920. Though the railroad commerce is a thing of the past in Scribner, it still maintains a population around 1000 and has plenty of action and small-town adventures for its residents and many visitors.
The flood of 1944
Though known for its many floods over the years, the one that truly stands out is the flood of 1944. The flood did thousands of dollars worth of damage and took the life of two Scribner residents. Though it would be decades after the damaging flood of 1944, Scribner eventually built a dike surrounding the town in the 1990s to prevent another flooding catastrophe.
Progress Equals Success
Scribner is successful in business because it adapted to changes and progress over the years. A 50,000 bushel bin that was built in 1919 continues to handle more than 3 million bushels annually due to upkeep and modernization. A city built on livestock, Scribner has adapted from its railroad days to now selling cattle and hogs to local packing plants to spur development and provide jobs for its residents.
Safety is also of the utmost importance to the people of Scribner. While fire protection was once a series of cisterns on Main Street, it is now a fully functioning fire department with 36 volunteers, a new fire hall, and modern equipment. The Scribner Rescue Squad has fully trained volunteers to provide the highest level of care for its residents.
Something for Everyone in Scribner
Residents and visitors alike will find something to keep them entertained in Scribner! The city features Mohr Auditorium, a new and enlarged public library, Musbach Museum, and the annual Dodge County Fair. For the sports enthusiasts, Scribner also has lighted softball and baseball fields and a heated swimming pool.
 -Education and Worship-
To the people of Scribner, education of its children is a priority. The public school has been upgraded and modernized with the newest technology and equipment to prepare its young people for a better future.
Worship is also important to the residents of Scribner. Their first church was built in 1871 and has now been joined by five others to help residents gather with their neighbors, hold events, and connect to God. Members of the church regularly organize events and joint services to ensure members develop meaningful relationships in the community.
Through the struggle of incorporation, through a devastating flood, and on to the modern marvels of the 21st century, the City of Scribner remains an amazing city that welcomes residents and visitors to its historical streets.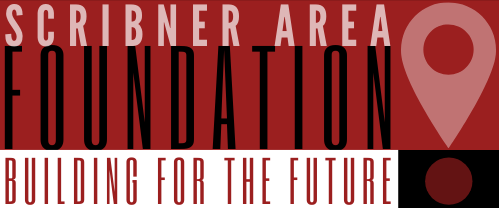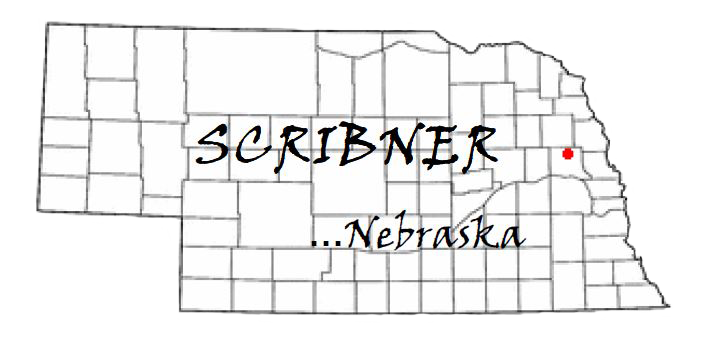 Contact
Address:
City of Scribner, Nebraska
530 Main Street,
Scribner, NE 68057
Phone:
402-664-3231
Email:
econdev@scribner-ne.gov