Solid values and morals serve as the foundation for the quality of life evident in this family-centered community.
PLEASE NOTE: When using the Online Payment Option be sure to choose
"Utility Payment" in the drop down box of the Transaction Item pane.
Water/Electric/Sewer
Superintendent Jack Cordes
402-664-3231
Gas
Superintendent Mike Stieren
402-664-3231 
Garbage Service
All residents are required to have totes, which Waste Connections provide.
No alley pickups on unpaved roads. This is due to the continued maintenance costs to the Public Works Department and the body style of our automated equipment.
Scribner pickup day is on Thursday. Put your dumpster out on Wednesday night.
All trash needs to be bagged and tied-any trash that is blown out while being dumped isn't picked up.
Do not place anything in the container that exceeds 5 ft. tall. Items not allowed in the dumpsters are grass, leaves, tree branches, tires, batteries, any type of oil, paint or chemicals. Place the container within 4 ft. from the curbside of road. Leave a distance of 10 ft. from parked vehicles, light poles, mail boxes, wires, etc. If not enough room trash will not be picked up. Handle side of the tote must be facing the street for pickup.
Under current law, grass and leaves (yard waste) are not to be included with the regular waste from April 1st through Nov. 30th. We have the city burn site that is open Monday through Friday from 8:00 a.m. to 5:00 p.m. The only items that can be taken to the burn site are leaves, grass, trees and tree branches and raw lumber. No lumber that has glue, paint or plastic can be accepted.
If you have items that do not fit in your tote, cleaning out your garage or basement or anything else that doesn't fit in your tote you will need to call Waste Connections (800-279-7511) and make arrangements with them to get a large tote for those items. You will then pay Waste Connections direct for those services.
House clean-ups and At-Home Construction Projects require dumpster service. This service must be scheduled by Monday each week to deliver container on Wednesday. Scribner employees will not be responsible to move around these large containers. Construction projects generally include sheet rock, plaster, and lave and shingles. Because of the weight of these items, the costs to handle these services are greater. Due to the weight your options are a 2yard container or roll-off service. Roll Offs are large containers and includes 20-30- or 40-yard capacity containers.
Two-Yard Container service includes:
a. Containers must be ordered by Monday to be delivered on Thursday.
b. When your container is ordered you are expected to pay for the first dump upon delivery of container. If you are not going to be home, you must leave a check (in an envelope) in a predetermined location. We suggest taping it to your front door.
c. When you need a pickup, call Customer Service (800-279-7511) by Monday of each week. Due to scheduling, all pickups will occur on Thursday. If the pickup is your last pickup and you are done with the container, please specify that this is your FINAL PICKUP. Please remember if this is not your final pickup, then you will again need to leave a check for the next pickup. When you have your final pickup, there will be no need to leave a check because the service is prepaid.
Roll-Off Services
a. Call Customer Service for pricing and scheduling.
HOLIDAYS: Waste Connections observes the following holidays: New Years Day, Memorial Day, 4th of July, Labor Day, Thanksgiving and Christmas. Therefore, your pick-up day will be the day after your regularly scheduled pickup day.
MOVING? Please notify the City Clerk's Office to notify them you are moving.
If you have any questions, plase contact Waste Connections Customer Service Office toll free at 800-279-7511.
Maintenance
Employees
Tom Henry
402-664-3231
Jim Ebel
402-664-3231
Street Superintendent
Clark Boschult
Building Inspector
Tom Henry
402-664-3231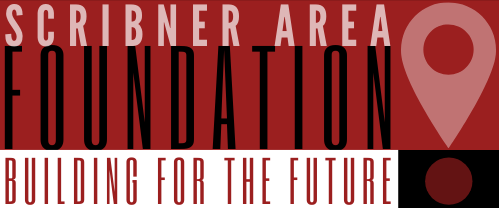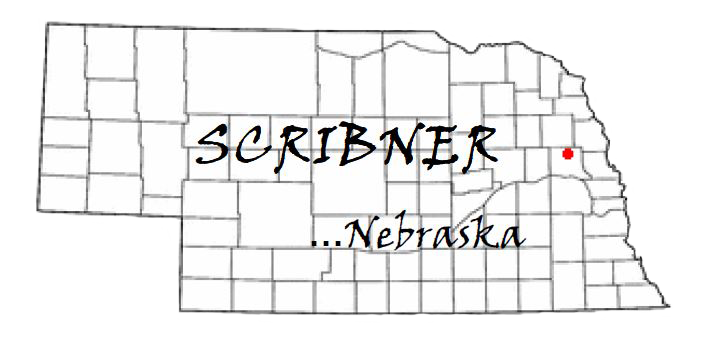 Contact
Address:
City of Scribner, Nebraska
530 Main Street,
Scribner, NE 68057
Phone:
402-664-3231
Email:
econdev@scribner-ne.gov